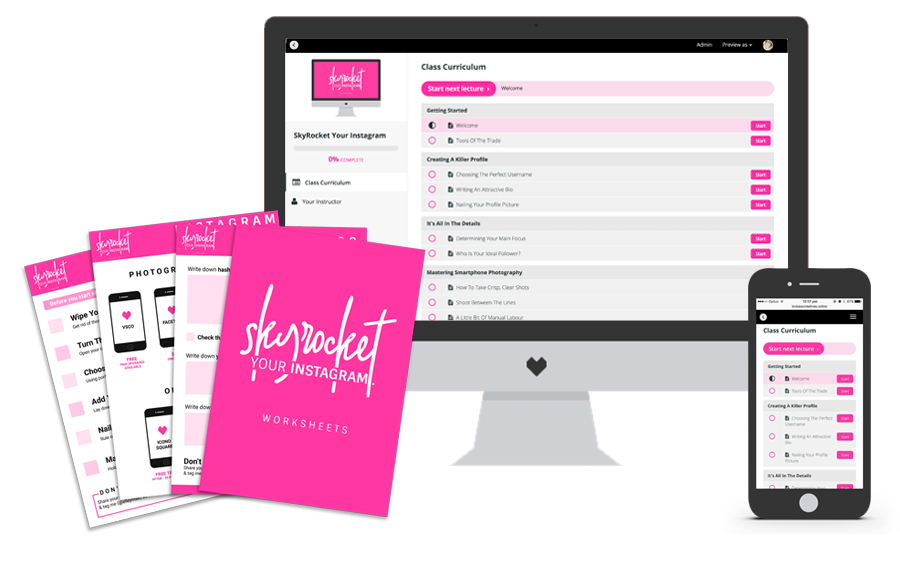 Can't work out where you're going wrong?
Chances are, you're making the same, simple mistakes that I used to.

2 years ago, I didn't know what a hashtag was.
2 years ago, my product photography absolutely sucked.
2 years ago, I was an Instagram noob.
I've been there, spending hours upon hours on Instagram trying everything I could to gain a few followers.
Liking & commenting on posts until I'm banned.
Getting up at the crack of dawn, hoping that my followers are online.
Aimlessly following people, hoping they'll follow me back.
And worst of all, posting content that I thought my followers wanted to see.

But girl, sh*t happens.
And without making these mistakes & learning from them, I wouldn't have grown my following from 0 to over 17,000 in less than 2 years.
I now know what it takes to succeed on Instagram & still have fun doing it!